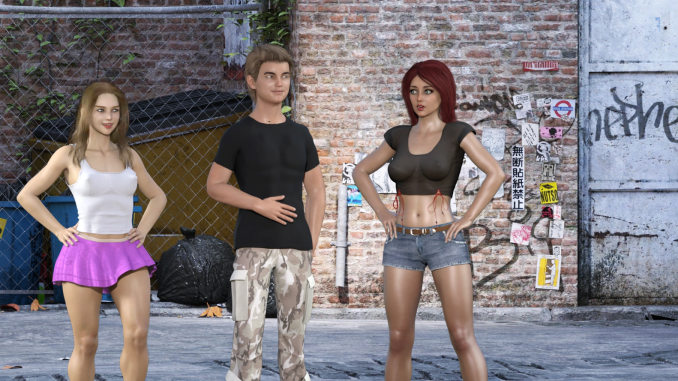 The Hard Way is a free adult game developed by Muffin Maker, The game is the prequel to The Long Way and will ultimately span more than 50 years. here is a guide on how to cheat in the game.
Note: the latest version 0.14.2 Public is now out.
How to Enable Cheat
incest - to enable incest content
beast - to enable Beastiality content
Note: For the true story, enter 'incest' using the cheats button on the phone settings menu.
Console Commands
mcstats.Credits = x
(or Hunger/Sleep/Style/Strength/Charisma/.........etc.)

mcskills.Boxing = x
(or Labour/Toughness/MMA/etc.)
What's new in V0.14?
Odette, our new Wolvern character.
Standing sex for Galadriel, Gemma, Shakria and Ursula.
Default fun interactions for Odette.
Eat outs for Amber, Carrie, Clara, Daisy, Farah, Glynis, Hester, Ilse, Kelly, Kendra, Lacey, Lesley, Linda, Mable, Melody, Odette, Phoebe, Queenie, Summer, Tanryn, Trudy, Usagi, Vallery and Velma.
BJs for Farah, Fiona and Kegan.
Shelly gets her pregnant BJ sets.
Expanded sex interactions for Audrey, Carrie, Nina, Portia and Vallery.